3D scanning and Design Studio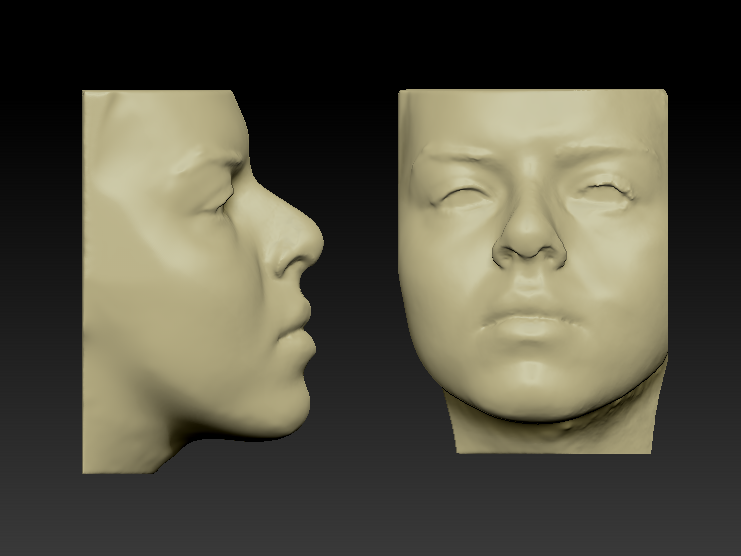 Our specialty is capturing the physical world with 3d scanners. We turn the data into proto sculptures and use them to share media in new ways. We can use scan data to represent products online, so customers can see in real time what the product will look like. We can use the models for Augmented Reality on smartphones. Or even reproduce the objects back to physical with 3d printing.

We are a team of creatives with a drive to create fine arts using futuristic techniques. Whether it's we are 3d modeling with polygons for an animation, or finishing a project with welding steel. We have the skills to get it done. We are amazed daily with the developments art and technology.
Although we are 3D scanning and design experts, our backgrounds are in fine arts. We have made many art installations, with oil paintings and metal sculptures.
Mobile 3d Scanning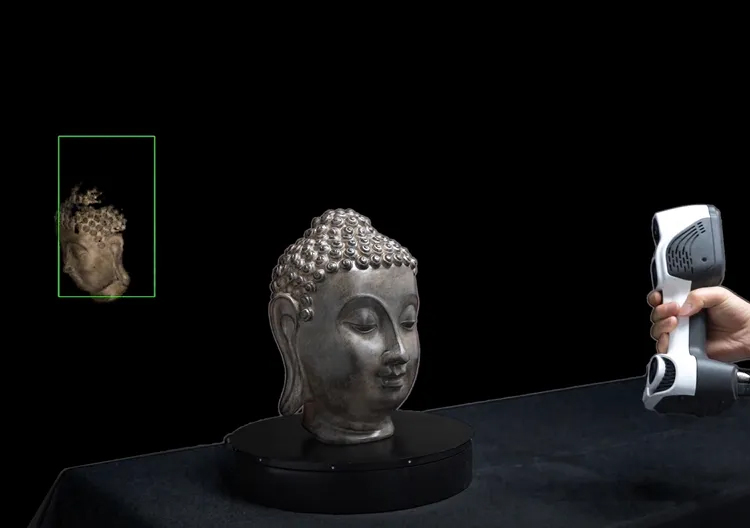 We can take our mobile scanners anywhere. We can re create physical objects with extreme detail. These results can be used for animations, measurements or even reproduced with 3d printers for a real world use case.
We are a team of creatives with a drive to create fine arts using diverse techniques. Whether it's welding Steel or stitching polygons, we love what we do and we look forward to the future of the art industry. It's an amazing time to be fusing Art and Technology and we are thankful to be in the race.
These systems are portable, they can be carried in a case and prepared in 10 minutes. This device uses state of the art, ultra high definition VCEF laser scanning the mesh resolution is .1 mm and the textures are 24 bit.
Mirrorless Cameras
SONY A7sII, A7RII with Zeiss Lenses
DSLR Cameras have more use cases in 3d scanning than we expected. Great with small objects or for very high resolution textures. We capture a lot of raw photos and the AI will stitch them together to make the model.
Large Format
Structure Sensor Mark II / Pro Max Lidar
Wide angle lenses will capture large areas like houses and stores. We can capture huge areas with this method, using lower polygon scanning. We process the models for virtual tours, data collection, or for preservation projects.
Potential Industry Applications and Uses
Art works
Full Body Scanning for humans and pets
Preserving Artifacts
Fashion Design
Computer Graphics
Digitizing Stores and Museums
Science
Model creation for research papers
On site recreations
Training Data
Digitizing real world objects for research.
Healthcare
Medical Prototypes
Prosthetic Design
Orthopedic
Plastic Surgery Assistance
Engineering
Prototype Design
Making Molds for production
Improving Design
Warehouse / Logistics Scanning
Historical Modeling
My hope when launching Proto Sculpture was to connect my love for ancient art and my love for digital sculpture. I think its fascinating combining the ancient and the cutting edge for the good of preservation.
Historical
3D modeling is the creative side of 3d replication. Almost every 3d scanned input can benefit from being cleaned up by an artist or post processing software. Models can be created from scratch. All the assets are collected, composed and rendered. If the output is for 3d printing we can prepare the files to meet the right sizing and material requirements.
3D printing
We have printed so many different objects for a wide spectrum of use cases. We have made historic molding recreations for Harvard's Dunster House. We have helped design medical prototypes for shock absorbing crutches. We have even made custom shoe soles. This example is a 3d scanned person, printed in different sizes for a gift.
3D body scanning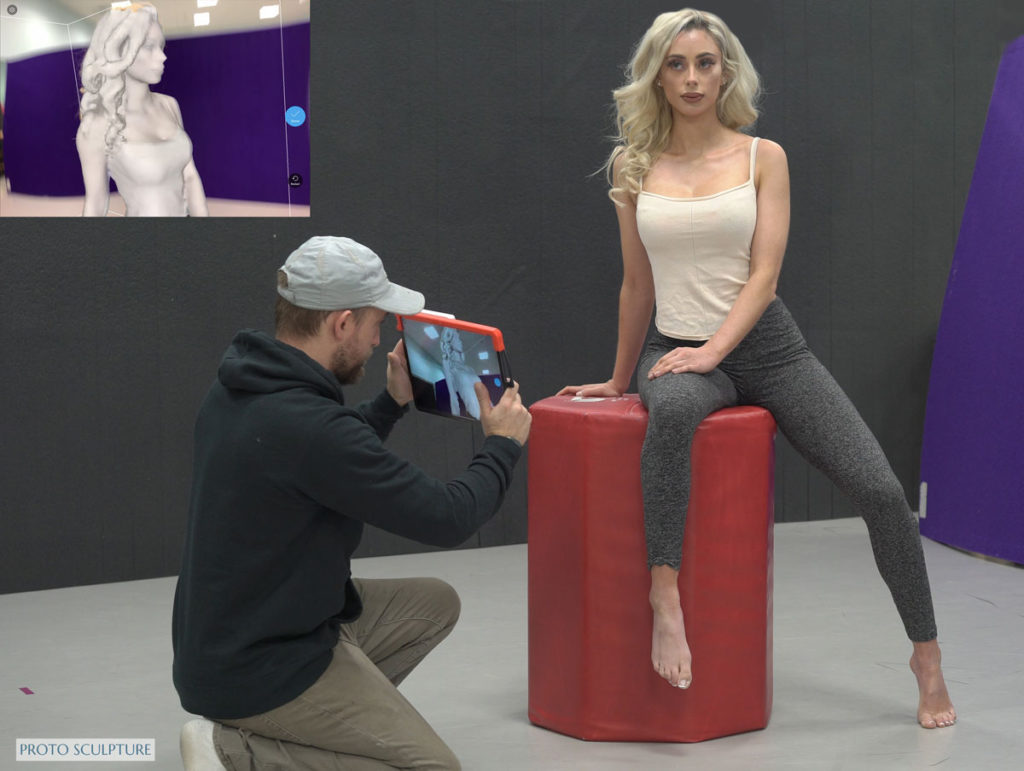 "Structure Scanner Mark II, being used in the photo."
3d scanning humans is an important application of the technology. Some people request 3d figurines of their loved ones. We see a big role in the use cases for medical procedures, and research. 3d scans are used for prosthetic design as well as other procedures.
3D modeling for prototypes
Reach Out.