We are a team of creatives with a drive to create fine arts using diverse techniques. Whether it's welding Steel or stitching polygons, we love what we do and we look forward to the future of the art industry. It's an amazing time to be fusing Art and Technology and we are thankful to be in the race.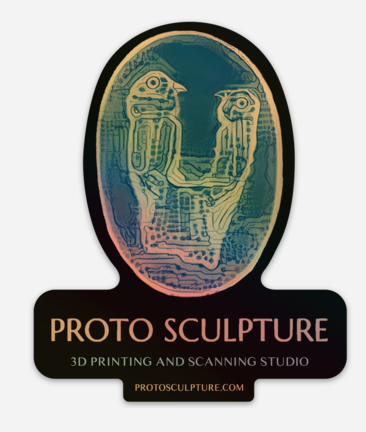 Roscoe Lamontagne's artwork is collected permanently by MIT, he was awarded the June cover art for Nature Biomedical Engineering in 2020 and he was the overall prize winner at the ETH Denver Hackathon. He has been a member of SIGGRAPH transactions of Computer Science since 2005 and has driven his own company, Roscoe Studio LLC, since 2014. His clients have included: New England Venture Capital Associates, Hill Holiday, W Hotels, Coca Cola, Harvard.
Dennis Svoronos is a brilliant engineer and a 3D manufacturing teacher at Boston University. His company Artist Operations is a state of the art design workshop. Dennis has served many of Bostons World Class institutions. Like the City of Cambridge Massachusetts and The Boston Sculptors Gallery. He has designed machinery, computer systems, and even steam engines. He can make anything he puts his mind to.
Shelby Wattersworth is a graduate of RISD, she is an artist and a designer. She has a vast knowledge of material sciences as they pertain to artwork and packaging. She has helped design and produce some of Roscoe Studio's biggest projects. She also leads the digital education arm of Proto Sculpture, and helps with multiple facets of projects.